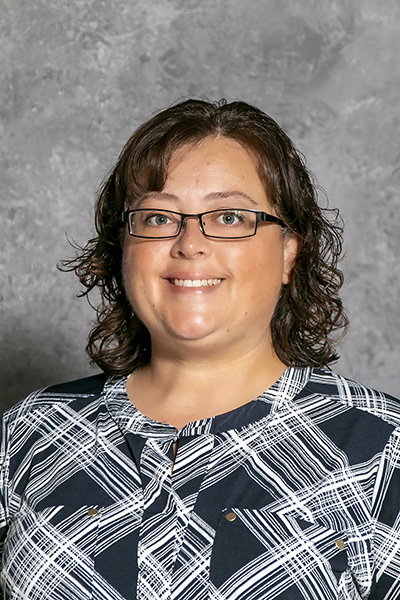 Kindergarten
I have been teaching Kindergarten for seven years. It all started up in Sheridan, Wyoming at Holy Name Catholic School, when I was blessed with the position. My family transferred to Cheyenne the summer of 2017.
I love everything about Kindergarten from learning about numbers, and patterns to learning how to be a good friend. My favorite subject to teach is reading. I love that I get to help these kiddos create a firm foundation in a lifelong skill. When students transition to First Grade, they are exceptional readers and writers. God has blessed me each year with children who are eager to learn who have parents who are committed to their child's education. I love that I get to share God with my students, and attend Chapel and Mass each week.

My husband and I share three children, two girls and a boy, who attend, college, high school and middle school. I served in the Wyoming Army National Guard after college and my husband is still serving. We were born and raised in Wyoming and love everything about our great state. My husband taught all of our family how to hunt deer, and now my daughters have had greater luck in recent years. I love spending time with my family and two dogs, camping in the Big Horns in Northern Wyoming. I also like scrapbooking and crafts.