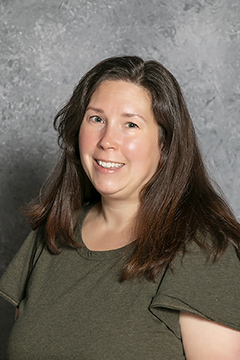 Pre-K 4
Education: Bachelor's in Elementary Education from Grand Canyon University.
Teaching is a wonderful opportunity to affect students' lives, academically, socially, and at St. Mary's School, spiritually. I love working at St. Mary's School because I can teach academics and help students learn and grow, but I can also teach the Catholic faith that is such a big part of my life. I love helping students learn more about reading and writing, as well as how much God loves them.
Family is very important to me and my time away from school is spent with my husband and four children. I grew up in Maine, but moved to Wyoming in 2008, and while the two states are very different, I wouldn't want to live anywhere else. I enjoy reading, being outside, and being with my family.
Email: amanda.teneyck@stmaryswyo.org